Visit our Cat Cuddling Café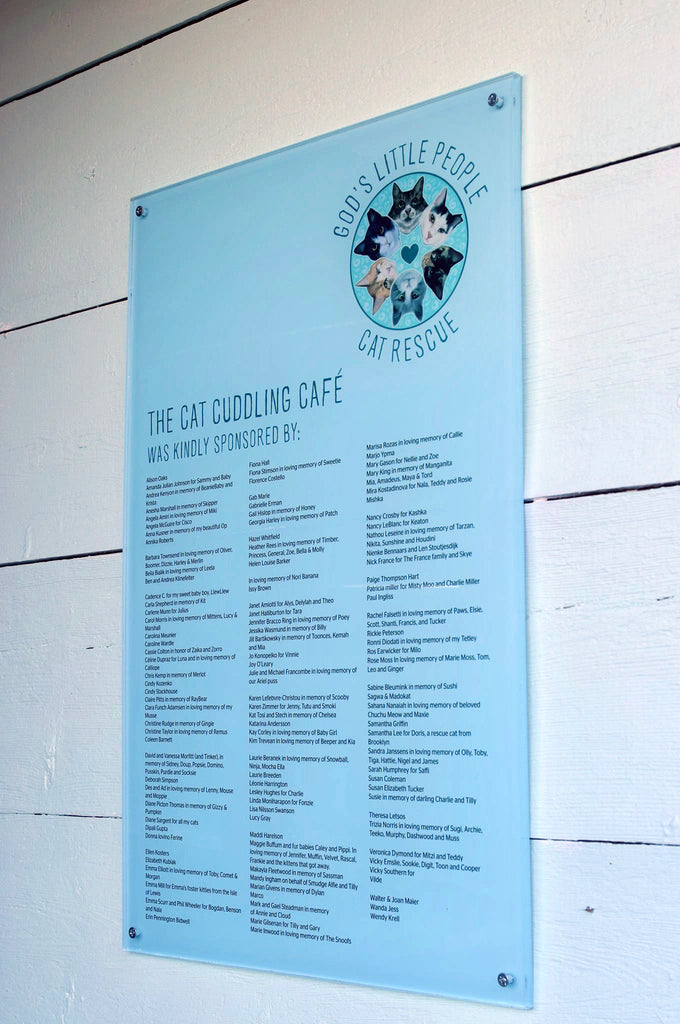 Enjoy The Cats, and the View
The Cat Cuddling Café is located on the premises of the God's Little People Cat Rescue Sanctuary in Delfini Bay. It is a remarkably beautiful and peaceful place ideal for our cats who are enjoying nature in a safe environment. The beach is only a few steps away and Delfini is renowned to be a sensational sunset spot.
We are very proud to welcome guests to our Cat Cuddling Café located in the cat garden. Our cats thrive in a cage free environment, Joan and Richard Bowell, the founders have observed them and have designed the gardens according to their habits, the pathways have been created so as to follow their usual comings and goings and are ornate by a variety of cat pleasing plants.
With the help of our supporters we built the first platform in 2020. We are currently developing the entire cat garden with areas where guests can sit and quietly interact with the cats while enjoying the spectacular view! We have a plaque erected in the café area with all the names of the supporters who helped us fund this project. Thanks again!
If you want to stay updated on God's Little People Cat Rescue's work you can follow us on Facebook and Instagram and keep an eye out for the upcoming Netflix film God's Little People.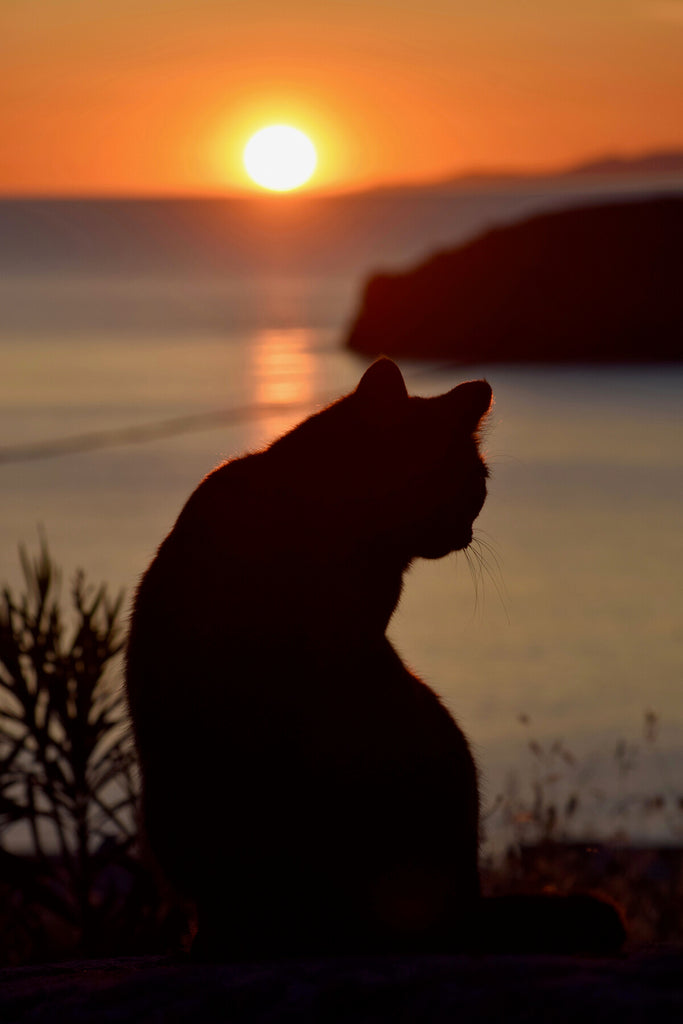 Cat Café Hours
CAT CAFÉ HOURS
The Cat Cuddling Café is open from June 10th until August 31st.
It is open by appointment only and in the evenings during the feeding hours: 19:30 - 20:30 on Friday, Saturday, or Sunday during the summer months. These are hours dictated by the cats who during the hot summer months prefer their meals before the sun comes out in the morning, and as the sun starts to set in the evening. In between they spend their time hiding and snoozing in cool places. The evenings especially are perfect if you want to also enjoy the spectacular sunsets our bay is so famous for and maybe even capture a snapshot of the cats enjoying this time of day.
Our caretaker will meet you by the gate and take you for a tour of the gardens and introduce you to our feline residents while telling about their little quirks and background stories. We also provide refreshments which you'll be enjoying while taking in the beauty and tranquility of the place.
We welcome children accompanied by adults but ask that you please follow the guidelines of our caretaker to ensure the children are safe with the cats.
The entrance fee is 15 euros for adults and 10 euros for children and includes refreshments. All proceeds will go towards the care of the cats.
To book your visit to the Cat Cuddling Café, please send a message to: catcafebookings@gmail.com and tell us how many you'll be - how many adults and how many children.
Please pay in advance via Paypal to: https://www.paypal.com/donate/?hosted_button_id=DBNR98TJTRBEL